Best 4k Monitor for 2 Computers Setup (Mac & Win) and Gaming (2022 Dec)
Best 4k144 Monitor for having 2 Computers set up (Mac & Win) and Gaming in 2022. Use one monitor for all: reading, programming, and gaming.
Table of Contents
Choosing a monitor is a very tiring thing if you are like me. I watched more than 60 videos just to select a monitor, and some of them were for professional knowledge.
I will put my choice here for your reference. If you don't want to spend time watching a bunch of videos, just check my needs to see if they match yours. If yes, just take my choice, you won't regret it.
Also, I will mention some products that you might be interested in and reasons why I didn't choose them.
The date for writing this article is December 7, 2022. I have been using the monitor for more than 4 months.
What do I want for a 4k Monitor? (My Needs)
Resolution: 4k
Refresh Rate: 144hz

for First-Person Shooter Games

Panel: SS IPS

SS means Super Speed. Some platforms will just write "IPS", but that is not accurate!
SS IPS is better for First-Person Shooter Games.
IPS panels have good response time and good horizontal viewing angles)

Have USB Type-C Port: Yes

for Thunderbolt4 Pro, more stable for connecting MacBook Pro

Subpixel Layout: RGB (Stripe)

This will affect the text clarity if choose the wrong one.
Some platforms will just write RGB, but that may not be accurate.

Use Direct Current (DC) Dimming to moderate brightness: Yes

DC might be better for your eyes but has lower display quality at low brightness.
The other one is Pulse Width Modulation (PWM). PWM has a better display at low brightness but might cause eye strain for sensitive eyes.

DCI-P3 Coverage: $\geq 90$

DCI-P3 is a standard for color space, the higher, the better color

Have Built-in KVM Switch: Yes

Preferred, this can help you to switch among multiple devices quickly with one set of keyboard, mouse, and speaker
Note: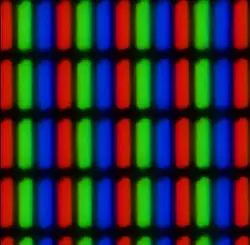 The King of 2022: Gigabyte M28U & M32U (My Choice)
M28U
This is the one I got. The price is also good, and it satisfies all the needs I mentioned above.
M32U
I am going to buy this one for my other workplace.
Similar version, but 32-inch
32-inch monitors may be too big for First-Person Shooter Games

27 or 28 inches may be the maximum size for First-Person Shooter Games

32-inch monitor also requires a deeper table width

at least 60cm between the monitor and your eyes
Why not Sony M9?
I really like Sony, and this monitor almost becomes my second choice. But I have a bigger table at my other workplace, so I really want to try a 32-inch monitor.
Why not LG GP950?
This one is really nice, but it does not have a USB Type-C port. I really need that for the Thunderbolt 4 pro.
Why not MPG321UR-QD?
It almost satisfies everything I mentioned above, but it is not a Super Speed IPS panel. Also, 32-inch may not be that good for First-Person Shooter Games.
not a Super Speed IPS panel
32-inch may be too big for First-Person Shooter Games
Why not Alienware AW3423DW?
This was my favorite before it was released to the market. It is a nice Monitor if you just use it for gaming or events that are not text-heavy.
The main problem is caused by its Subpixel Layout. This subpixel layout affects the text clarity and causes text fringing.
Subpixel layout cause text clarity problems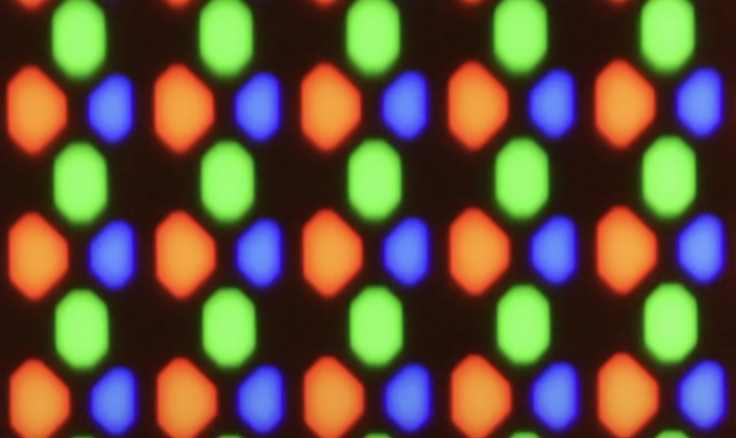 Ranblog Newsletter
Join the newsletter to receive the latest updates in your inbox.
Comments
---